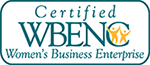 Bradford Supply is a leading supplier to municipal and electric utilities including power generation. We provide tools, safety equipment, maintenance and repair supplies for the workers who get the job done. No matter the situation, Bradford Supply will help keep the worker safe and do their job efficiently.
The Bradford Supply team does more than take orders. We are interested in helping you find the right products to get the job done, keep your team safe, and keep your customers happy.
We started Bradford Supply in 2008 with a passion for doing business differently. We're interested in being your partner in business. We want to help you find the best solution and we stand behind our products.
We represent some of the largest, industrial manufacturers in the utility industry. Our motto is to serve our customers with the best product and price available.
Bradford Supply Core Values
Integrity

Reliability

Trust

Loyalty

Efficiency

Commitment

Dedication